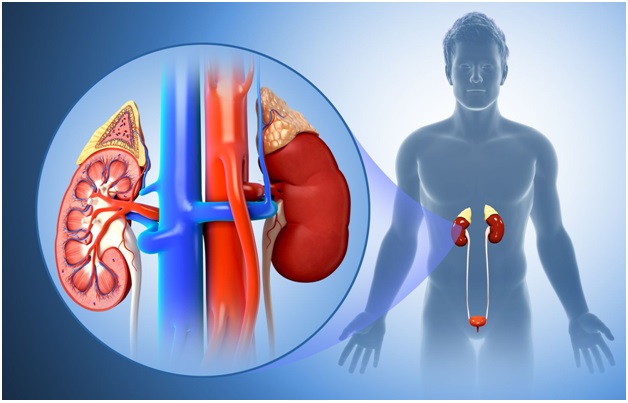 High Creatinine
An Increased Level Of Creatinine May Be A Sign Of Poor Kidney Function. Creatinine Is A Waste Product That Is Produced By Your Muscles. It Is Typically Removed Through The Kidneys. Healthy Kidneys Filter Creatinine Out Of Your Blood.
High Creatinine Symptoms
Nausea
Chest Pain
Muscle Cramps
Vomiting
Fatigue
Changes In Urination Frequency And Appearance
High Blood Pressure
Swelling Or Fluid Retention
Itchiness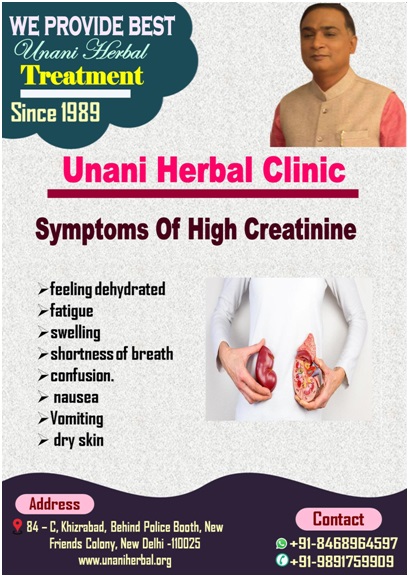 High Creatinine Causes
1. Excessive Physical Activity
2. Dehydration
3. Increased Protein Intake
4. High Blood Pressure
5. Kidney Infections
6. Kidney Failure
In people assigned female at birth:
Inability to achieve orgasm.
Inadequate vaginal lubrication before and during intercourse.
Inability to relax the vaginal muscles enough to allow intercourse.
How Can We Reduce Creatinine Levels
• Avoiding Red Meat
• Drinking Adequate Water
• Limiting The Intake Of Protein
• Consuming A Fiber-Rich Diet
• Reduced Salt Intake
• Avoiding Alcohol And Smoking
Nomination form for 2022 Global Awards
https://www.unaniherbal.org/nomination-form.html
For Consultation click here
Copyright 2014 Unani Herbal
If you wish to cancel your subscription to this newsletter click here